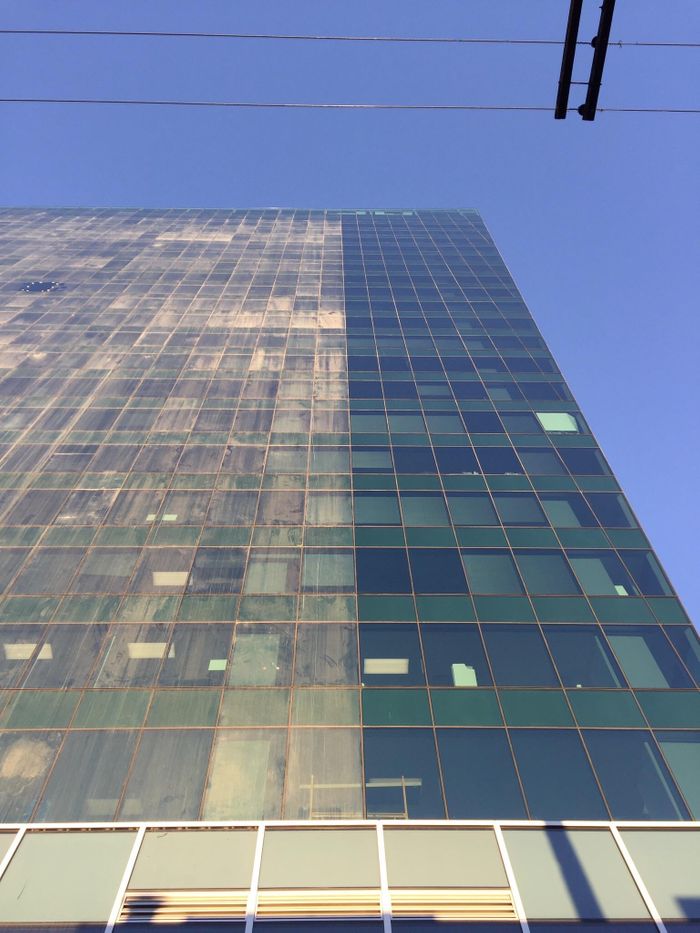 Construction Cleaning Services:
Post and Final Window Cleaning and Power Washing
Construction Debris on Glass – Trained to identify and remove paint, sealant, concrete, mortar, etc. safely from glass
Tools include white pads, #0000 steel wool, razor blades
Utilize cleaning materials used are to reduce the potential for damage to windows and frames during removal
Provide power washing to exterior building or parking garage structure to remove dust and debris from the construction
Glass Scratch Repair
Clean D Window Cleaning has worked with companies including;
Royal Signs Company l McCarthy Cook & Company l UEB Builders l P3 Construction Services l Sunstate Equipment l Caliente Construction l The Sundt Companies l Adolfson and Peterson Construction l Whiting-Turner l The Ryan Companies l Westpac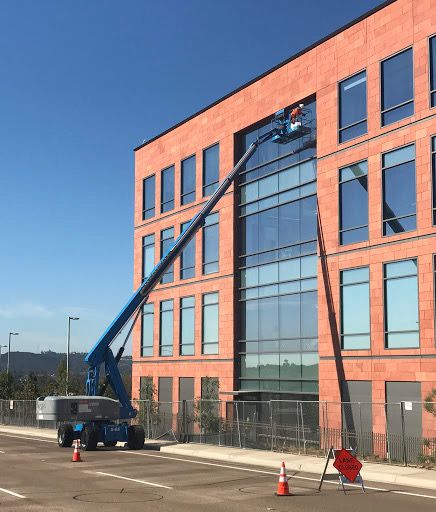 Construction Cleaning
Has the aftermath of a new construction venture or remodeling project left your property in chaos? Clean D Window Cleaning is here to help, as we are competent and thorough in making sure your rough and final post-construction cleaning needs are met on time.
Clean D Window Cleaning & Power Washing will remove construction debris efficiently without causing any damage to windows or mullions. You can count on our expertise to consult with when facing suspension system design and utilization for exterior building maintenance.
Suspension System Expert
Professional Trained by International Window Cleaning Assn.
5-Star Rated Cleaning Crew
Professional Cleaning Service
Excellent Customer Service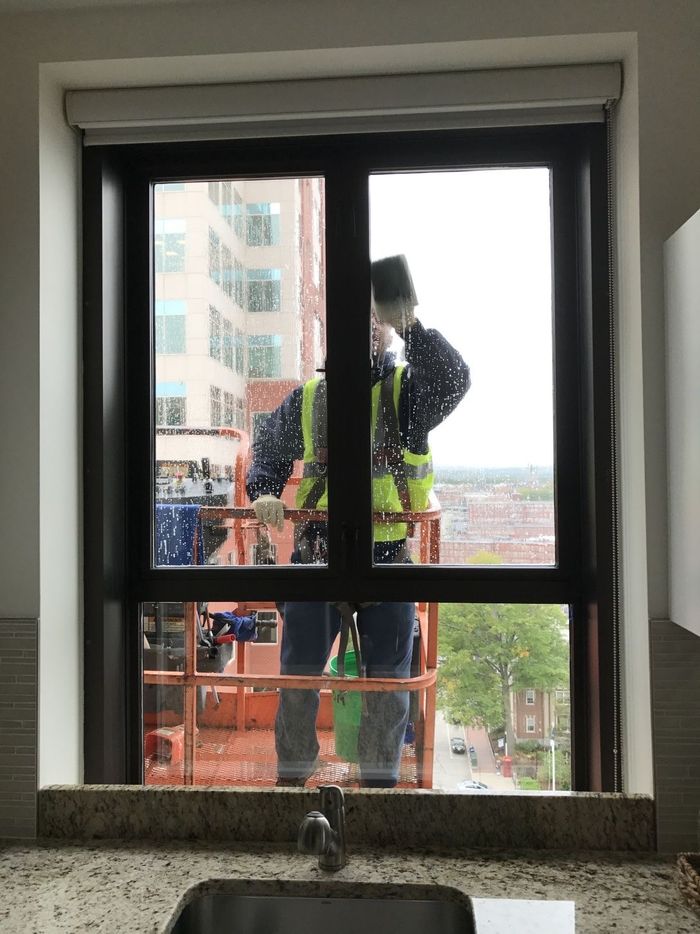 Prompt Construction Cleaning
Professional contractors and building owners understand the importance of providing the customer with a completely clean, and polished construction job. Regardless if it's a new building, an interior build-out, or a remodel job, Clean D Window Cleaning is ready to take on the job!
Construction cleaning is about providing prompt and excellent cleaning services for busy contractors; time is money. We've found that being fast, experienced, responsive, and professional are the keys to excellence in the construction cleaning industry.
Rough Construction Cleaning
Final Construction Cleaning
Exterior Power Washing
Parking Garage Power Washing
Commercial Construction Cleaning
Glass Scratch Repair
Questions about Construction Cleaning
What is Post Construction Cleaning?
Here at Clean D Windows, our post-construction cleanup services help clean and remove any debris, dust, mud, adhesive, and other substances that are left over after a construction project. We provide window cleaning and pressure washing to all construction properties.
What is Construction Cleaning?
Duties can include cleaning windows inside and out, dusting and washing all surfaces, removing stickers on windows, polishing all the interior glass, marble, and tile surfaces.
Contact Us Today!
Clean D Window Cleaning can clean up construction sites of all sizes! Either you're finishing up construction on a new property or renovating - Clean D Window Cleaning is here to help! If you have questions about our post-construction cleaning services or want a free quote, contact us today!