Commercial Window Cleaning
Taking Phoenix high-rise window cleaning to new heights! Providing exceptional services to the Phoenix commercial real estate market for over 15 years. We have assisted property managers and general contractors with a comprehensive, reliable window cleaning service whether you are looking for a one-time service, ongoing maintenance, consultation with regards to service plans, and OSHA regulations. Our team brings the highest level of customer service, quality, and sound consultation.
The best window cleaning companies carry enough liability insurance as possible. Clean D Window Cleaning carries more insurance than any other cleaning vendor and can accommodate any requirement with an A-rated carrier.
Providing $2M Commercial General Liability, $1M Full Auto, $1M Employer Liability, $6M Commercial Umbrella, and $2M Workers Compensation protection.
Employees are trained to be tradesmen, not just a field service technician that provides cleaning.
International Window Cleaning Association (IWCA) approved training.
Consulting for all phases of building operations to include access and service.
A trusted window cleaning and power washing contractor that values bringing the most value to all our partners and a transparent service offering.
Clean D Window Cleaning has worked with...
Cushman & Wakefield l CBRE Group l Eagle Commercial l Kidder Matthew l Mode Commercial l Jones Lang LaSalle l Victoria Property Management l Hines Property Management l Cousins Properties l Core Property Management l Parallel Capital Partners, Inc. l Red Development l MEB Management Services l McCarthy Cook l Knight Management l Regent Properties l Lillibridge l City of Phoenix l City of Chandler l City of Goodyear l Best Western l Hilton l Homewood Suites l Wyndham l Holiday Inn l Hawthorn Suites
Commericial Window Washing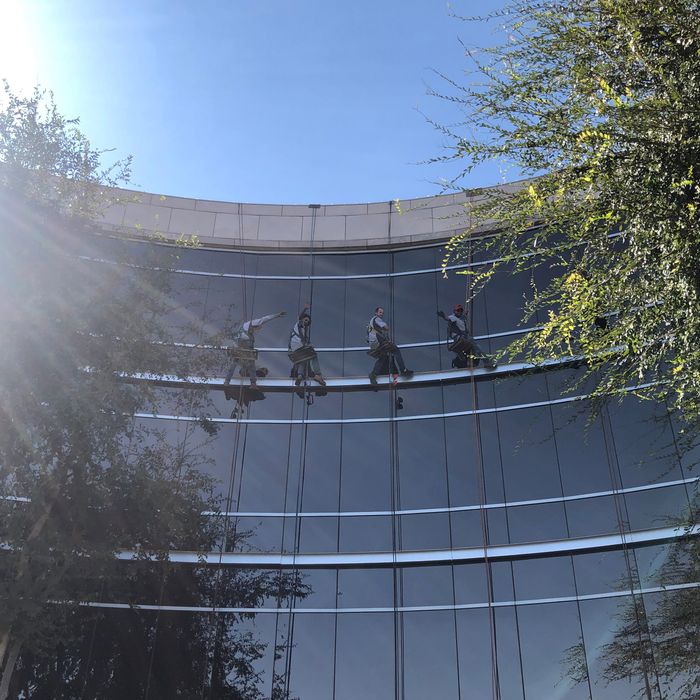 Bringing a high level of experience and professionalism to every customer. As one of the best cleaning services in Arizona, we are professionally certified by the IWCA (International Window Cleaning Association) following all local, state, and OSHA regulations. Clean D Window Cleaning is certified to utilize Aerial Equipment of all kind and proficient in the use of Water Fed Pole systems.
Commercial Cleaning Services:
Low-Rise Buildings
Mid-Rise Buildings
High-Rise Buildings
Industrial
Hospitals
Schools
Hotels
Commercial Properties
Industrial Properties
Government Facilities
Parking Garages
Professional Window Cleaning Tools
Rope Descent Systems (RDS) - Use of rope, bosun chair, and PPE to gain access to building façade while performing exterior building service.
Swing Stage – Gain access to building façade by use of building owned rigs, BMU (Building Maintenance Unit), or our in-house modular stage to perform maintenance activities at elevation.
Poles – Using poles to clean windows from ground level up to three-stories helping eliminate the use of ladders for additional safety and efficiency.
Water Fed Pole – Clean D Windows uses a 3-stage filtration system to clean water through poles and out of the brush to clean windows and frames from the ground up to 5 floors. Pure water fed pole cleaning technology delivers pure water for window cleaning leaving shiny windows and rinsed off mullions. Using pure water is positively charged to bring particles together and run off the window during cleaning and rinsing.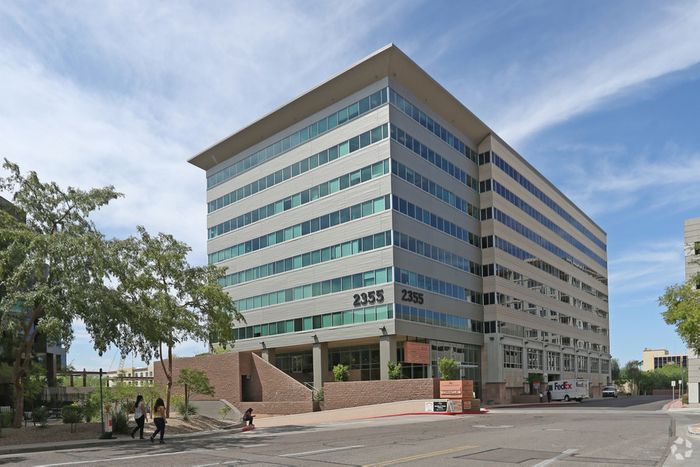 Hot and cold-water units provide pressure up to 3500 psi using either a trailer-mounted or a smaller mobile unit to perform a cleaning. It is important to use the right tip and pressure depending on the hard surface is critical for performing cleaning and preventing damage to hard surfaces. Graffiti removal is no challenge or our equipment.
Zero Degree Tip – Used for hard surfaces like concrete to remove stubborn stains using a high impact, high-pressure cleaning system.
15 Degree Tip – Useful during the cleaning of pool desks, flagstone, pavers, and other non-painted surfaces to remove dirt and grime.
30 Degree Tip – Good for painted hard surfaces to perform cleaning without compromising the integrity of paint and other applications on hard surfaces.
45 Degree Tip - Good for lower impact cleaning to remove items like dust and webs from less solid surfaces including covered parking structures or other gentle surfaces.
Looking for a window cleaning service near you?
Look no more! As a #1 service provider in Arizona, Clean D Window Cleaning will come up with a plan of service to make your commercial property look brand-new and streak-free. A window cleaning and power washing contractor you can count on in the air and on the ground!
When it comes to commercial window cleaning here in Arizona, there is one name on everyone's mind, and that is Clean D Window Cleaning. Our company does not only have 15+ years of experience in this industry, but we also have countless satisfied customers, not only in the commercial but in the construction and HOA/ residential sector as well. Priding ourselves on being the most professional and reliable commercial window cleaning company in metro Phoenix area.
One thing you should know about our company is the fact that we are highly dedicated not only to meet all your window cleaning and window washing needs, but also to exceed your expectations. In order to do that, Clean D Window Cleaning has come to work with some of the best trained and most professional window cleaners and window washers in the Phoenix area. There will be no window left unwashed as long as our dedicated window cleaning technician are in charge.
Interested in getting your commercial property cleaned?