Best Window Cleaners Near Me in Chandler
Clean D Window Cleaning provides services in Chandler!
The Best Window Washers in Chandler
The Best Commercial Window Cleaners in Chandler
When searching for a window washers near me in Chandler, make sure you give Clean D Window Cleaning a call first! The best window cleaners near me in Chandler often accidentally a window cleaner that is not reliable, has poor quality of work or get a window cleaning quote that is too expensive. Our window cleaning crews are among the best in the industry. Practicing safety, good window washing techniques and efficient cleaning that will have you in awe!
Window cleaning services in Chandler, Arizona
Chandler is a bustling city located in the southeast valley. Lately, lots of construction and development has been taking place bringing new shops, restaurants and jobs to the area. With all the growth Chandler has experienced, new buildings are going up everywhere and as new residence move to the area. Clean D Window Cleaning has helped developers, business owners and managers maintain their properties with our reliable window washing services. We have been providing window cleaning services to Chandler, Arizona since 2008. You are sure to find one of our cleaning crews around the Chandler.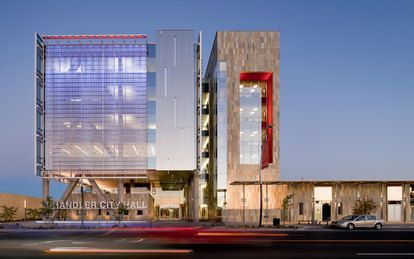 Why does Chandler hire Clean D Window Cleaning
Clean D Window cleaning has had the opportunity to provide cleaning services to the City of Chandler Municipal buildings for many years. Restaurant cleaning and retail store cleaning has been a part our our route for many years as well.
Window cleaning needs in chandler are in high demand. The dry desert heat breaks down window and frame integrity which requires our cleaners to perform window washing services for building maintenance. Chandler retail centers, car dealerships, condominiums and office parks are just a few of our customers in Chandler.
High Rise Window Cleaning Services We Offer in Chandler
High Rise Window Cleaners in Chandler
Our window cleaning service offers ground level, low rise building, mid-rise building and high rise window cleaning.
Water fed pole window cleaning for buildings up to 5 floors for commercial properties. Poles and standard window cleaning equipment is used for low rise properties from 2-3 floors can be used to produce steak free windows.
Aerial equipment such as scissor lifts and boom trucks are good for cleaning and building maintenance for properties from 2-6 floors. Windows are best cleaned if you can be right up against the glass surface so a cleaner can see that the window has been thoroughly cleaned.
Bosun chair and swing stage are perfect for mid to high rise exterior window cleaning for buildings that are above 4 floors, in the event a boom lift is not suitable due to landscaping or other areas a lift truck will not be able to access.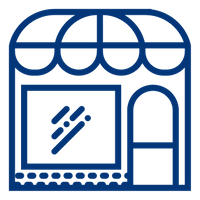 Commercial window cleaning services in Chandler for buildings with 1-3 floors.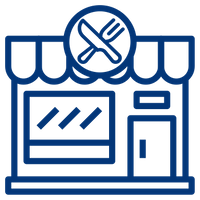 High rise window cleaners practicing safe access practices for all buildings in Chandler.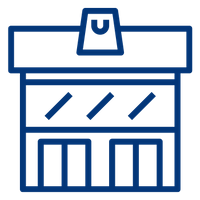 Post construction cleaning company for high rise & commercial properties in Chandler.
We Offer Services From Fully Licensed and Insured Technicians in Chandler
At Clean D Windows, we want to offer you nothing but the best services. All of our technicians go through a rigorous training and skill-testing process so you can rest assured that no matter who we send to do the job, you will always get the best window cleaning service that you deserve. These training and skill tests, which comply with the International Window Cleaning Association (IWCA), provide a safe space for all of our technicians!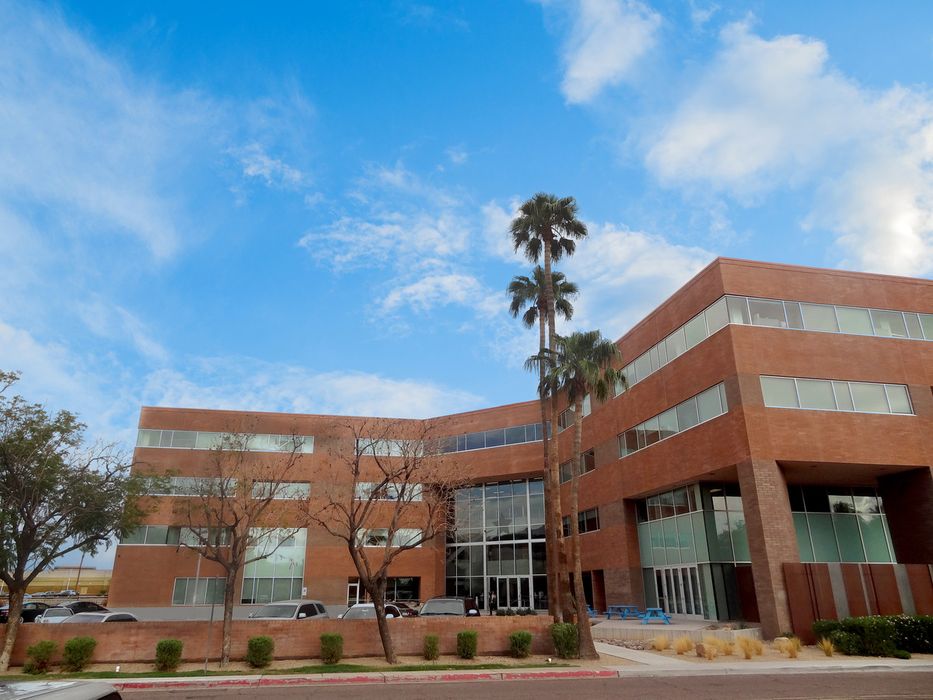 Learn More About Us!
At Clean D Windows, we have been working hard since 2008 to bring Chandler the best window cleaning services to the people of Arizona. Our safety compliance measures, highly-trained team, and eagerness to always give 110% to every job, make us the go-to window cleaning services that you can rely on. You can contact us for a free quote or you can book an appointment to get your residential windows cleaned.
Click the button below to learn more about the business and our story!
Keep Your Home Windows Clean in Chandler, Arizona
There are multiple reasons why you should keep your home windows cleaned. While some of these reasons are purely cosmetic there are some others that can help you save money in the long run.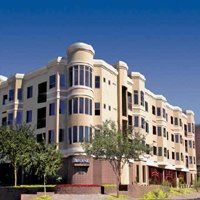 Good Looking Property in Chandler
Clean windows will not only help you see through them with ease, but it will also help you improve the appearance of your business or building. Dirty windows can detract from the appearance where the opposite can make your property shine.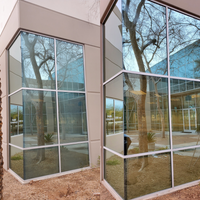 Keep Your Glass from Degrading
When dust, minerals, and other particles start piling on the surfaces of your home, they can start damaging the materials these particles are sitting on, including your windows. Letting the dust sit for too long on your window glass can penetrate into the glass's pores and corroding the material resulting in possible scratches and cracks.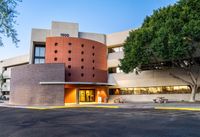 Building Insulation
In the colder months, having dirty windows can make your air conditioning drop lower in temperature. The dirt accumulated on the glass can deter the UV light from shining through your windows denying the interior of your home the warmth of the sun.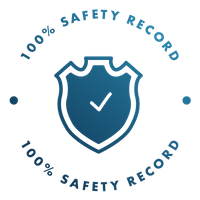 At Clean D Windows, we offer outstanding services and we use high-quality products so you can have clean windows in your home. We are firm believers in safety first. By providing a safe environment for our crews and technicians, we allow them to focus on getting the job done the best way possible and surpassing your expectations!
Contact our team today if you have any questions, to get a free quote, or to book an appointment.
We look forward to working with you!
Looking for window cleaners other cities in Arizona?