Best Window Cleaners in Scottsdale
Professional Window Cleaning Services in Scottsdale, Arizona
Keeping Your Windows Clean and Streak Free in Scottsdale
If you are looking for a company that not only provides outstanding window cleaning services in Scottsdale, but is also reliable and work hard to meet your expectations, then you should contact Clean D Windows in Scottsdale. Our commercial, construction, residential, HOA window cleaning services are backed by more than a decade of experience and a passion for making sure that your building exterior looks immaculate!
Our Window Cleaning Process in Scottsdale, Arizona, is simple:
We'll visit the site and assess the property to establish a plan of service

Our experts will inspect the site and will be open to questions about window cleaning

You will receive a plan of action - what to expect during service and how we will performing the cleaning

Once you agree an accept our quote, we'll set up a date and time that works for you and the property to schedule the window cleaning service.

Our cleaning crew will arrive on the day you agreed to and start cleaning your windows. After our service, you will get an itemized list of potential problems with the exterior of the property such as broken windows, broken window seals, damage or graffiti and more.

We perform a thorough inspection of the site to ensure that the job was completed successfully.

After the job is done and you are happy with the results, we'll collect payment or you can pay through our Client portal.
In the case that you want a window cleaning contract to come to your facilities multiple times a year, we will set up the dates that work best for you so we can keep coming back and making sure that your building looks great week after week!
We Also Offer Residential Services in Scottsdale and North Phoenix
Top rated residential window cleaners. Our home cleaning service is by our residential cleaning specialists, Dirty Boys Window Cleaning. Looking to have your home looking sparkling clean? We have the perfect service that will work for you. Our team has been successfully serving the Tempe and Phoenix areas with our commercial services for years and we are confident that you'll receive the same expert, satisfactory service for your home! Contact our residential cleaning division for streak free results at your home in Tempe! 602-449-1558
Providing Exceptional Cleaning Services to the entire Scottsdale Area
Arcadia

Biltmore Area

Cactus Corridor

Carefree

Cave Creek

DC Ranch

Desert Mountain

Desert Ridge

Fountain Hills

Greyhawk

North Scottsdale

Paradise Valley

Phoenix

Pinnacle Peak

Rio Verde

Scottsdale

Silverleaf

Sweetwater Ranch

Troon

Whisper Rock
Excellent High Rise Cleaning Services Done Safely in Scottsale, AZ
For Clean D Windows it is imperative that our workers are well protected and have reliable safety protocols. We are part of the IWCA or International Window Cleaning Association which is an industry-leading organization with a focus on creating safety standards, educating, and create more helpful information to make companies like ours provide better safety measures for our workers while still giving you a satisfactory experience.
Contact us today to request a quote or if you have any questions about our services!
Top-Notch Window Cleaning Services in Scottsdale
Scottsdale and the surrounding areas in Arizona are nearly perfect. You get sunny days most days of the year and it's just an amazing place to live in. However, there's a downside to this and that's dust!
The dust we get constantly makes it hard to keep home and business exteriors cleaned and shining. This is why it is necessary to have a reliable exterior cleaner to keep your business or your home looking fresh and avoid the accumulation of dust to damage paint and any other external features. At Clean D Windows, we know the struggles of keeping your windows cleaned, especially for high-rises and other tall buildings.
For these and many other needs you may have, here are some of the services we offer:
Commercial & Residential Window Cleaning Services in Scottsdale
Commercial Window Cleaning in Scottsdale
Our Window cleaning services consist of more than just removing dust, webs, and other spots on your windows. Our expert window cleaners are trained to leave your windows spotless while doing it following safety protocols to avoid any accidents or damage to your building's facade.
Construction Cleaning Services in Scottsdale
After you are done with your construction project, you can hire the professional services that we offer to ensure that your building windows are immaculate. We are able to assess the length of the project by inspecting the exterior of your building.
High-Rise Cleaning Maintenance in Scottsdale
Cleaning the exterior of a high-rise building has to be done meticulously. Clean D Windows will offer a thorough cleaning in record time while providing ultimate customer satisfaction. Our services are also backed by high safety standards put in place by the IWCA.
HOA Cleaning Services in Scottsdale
If you are in charge of a homeowners association and are looking to keep the windows and exteriors of the buildings clean, you can count on Clean D Windows to do the right job! We will assess the job and give you a quote for the work that way you can budget with your other HOA needs.
Power Washing Services in Scottsdale
If you are looking to have the exterior of your building, sidewalks, parking garages or any other hard surfaces at your property look like-new, then our power washing service is all you need. No matter if it's a commercial build, a construction site, or an HOA, we can provide the right cleaning services with expertise.
Window Cleaning and Hiring a Window Washer in Scottsdale
If you are interested in any of our cleaning services, please contact our team today. If you have any other questions about pricing, quotes, or anything related to what we offer, please don't hesitate to drop us an email and we will get back to you as soon as possible! Call us at 480-557-6219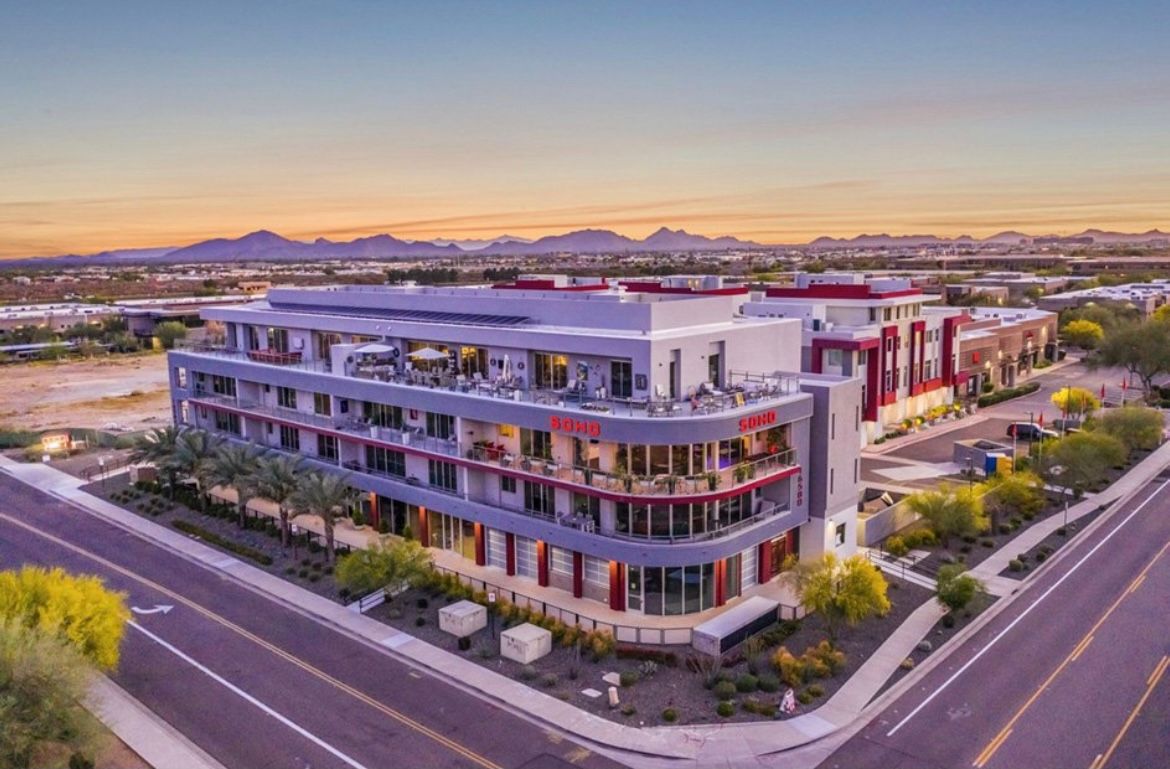 Scottsdale Home Owners love Clean D Window Cleaning
Soho Scottsdale is one of our newest communities in the area. Trusted by homeowners in Scottsdale to keep their properties looking fresh and clean.