About Us
Clean D Window Cleaning Key Contacts & Cleaning Crew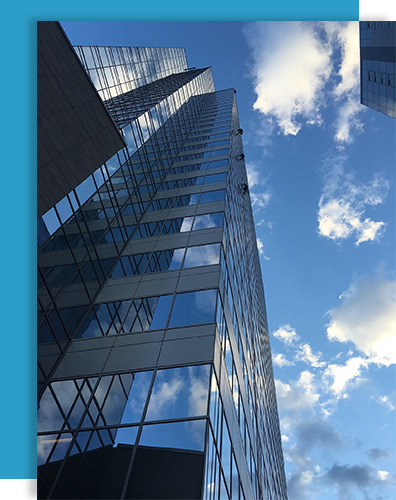 Company History:
Clean D Window Cleaning began its start in the window cleaning business as Clean Distinction, a small residential company. Since 2008, Clean D Window Cleaning has become one of the largest window cleaning and power washing companies in Arizona. With a dedicated staff of hard-working men and women, we have been successful in bringing a high level of service to the valley through integrity and customer service. In 2016, Clean D Window Cleaning acquired Hi-Rise Service Corporation, which was a competitor at the time.
Through our tenure, the Phoenix commercial real estate industry has put its faith in Clean D Window Cleaning as a trusted service provider. It is our mission to continue to be the most reliable extension of our client's management teams, bringing the highest level of safety and professionalism by using technology and innovation.
Professional window cleaning is our business! Our ground floor and high-rise window cleaners are among the best in the industry.
Looking for a commercial or residential window cleaning near you? Give us a call today at, (480) 557-6219!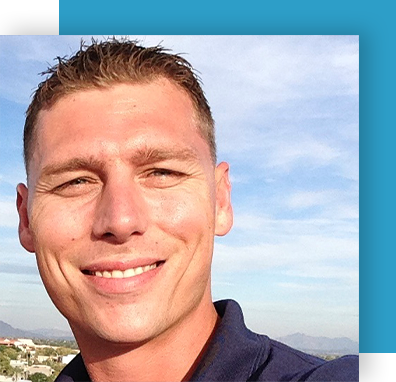 Jason Barclay
Owner/ General Manager
Jason is originally from Southern California but was raised in Chandler, Arizona. After graduating in 1997, Jason joined the United States Navy (USN) for 5 years where he was an aircraft mechanic and traveled the world. A few years after college, a unique opportunity came Jason's way in 2008 where he began his career as a commercial real estate service provider.
Some of his daily tasks include consulting with customers, estimating jobs, cultivating staff, and navigating the company forward.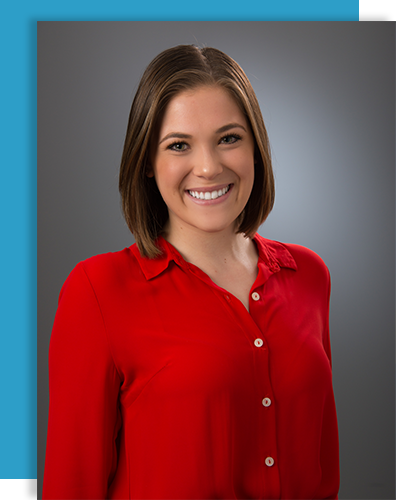 Angelica VanAuken
Business Development/ Marketing Manager
Angelica graduated from Grand Canyon University with a bachelor's degree in Business Marketing. She was born in the rainy state of Seattle, Washington but has lived here in Phoenix, Arizona since 2010. When Angelica is not working, she is trying out new places to eat around the valley, going to a Los Angeles Dodgers baseball game with her Fiancé, or sipping on wine enjoying the beautiful views of Sedona, Arizona.
- Our Team -
Clean D Window Cleaning has grown steadily over the past 15+ years. The owner, Jason Barclay, values honesty, integrity, and respect. As a locally owned and operated business, we believe in treating customers right because you are our neighbors and friends. That is at the heart of what we do. We want every customer we interact with to enjoy our service, our team, and see the passion we have for what we do. As true cleaning professionals, our cleaning crew isn't just trying to get the job done. This is their career, and they put pride and workmanship into their work.
Our window cleaning company in Phoenix, Arizona separates ourselves from our competition by paying attention to our customer's most basic window cleaning needs. Clean D Window Cleaning understands, as consumers, and homeowners ourselves, we care about the very same things that you do! Presenting a clean, safe, and professional clean to your Arizona property with professional exterior and interior cleaning services.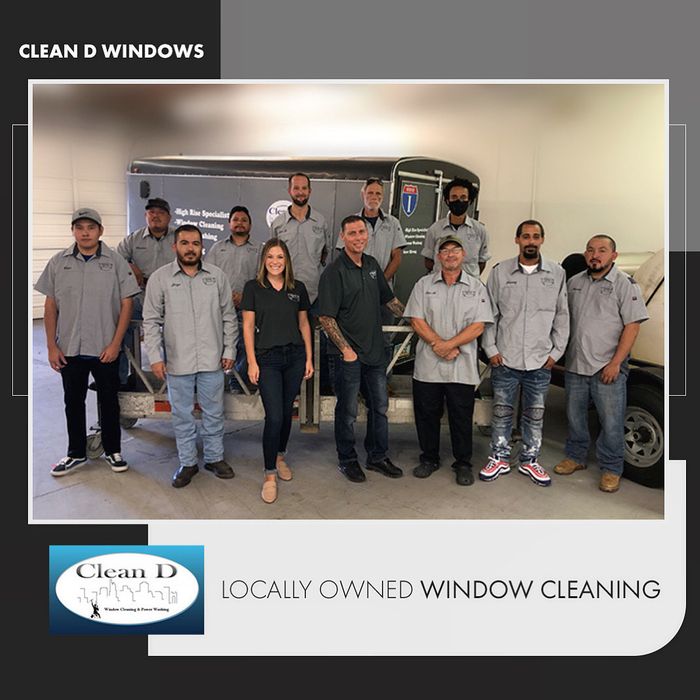 What Makes A Professional?
Here at, Clean D Window Cleaning we have trained our cleaning crew and staff to handle any work situation in a professional matter. Recently, we gathered our team and asked them what makes a professional? This is what they said:
Being Reliable
Showing up on Time
Doing the Right Thing
Having Good Manners
Having Ethics & Morals
Being Honest & True
Leading by Example
Having accountability for your actions
Having integrity in your words & actions