ARIZONA'S TOP COMMERCIAL CLEANING COMPANY - HIGH RISE SPECIALIST | GROUND FLOOR EXPERTS | #1 IN CUSTOMER SATISFACTION
REQUEST A QUOTE
CONTACT US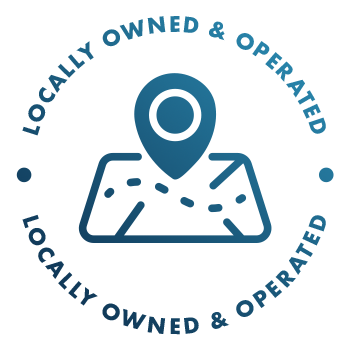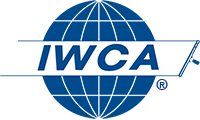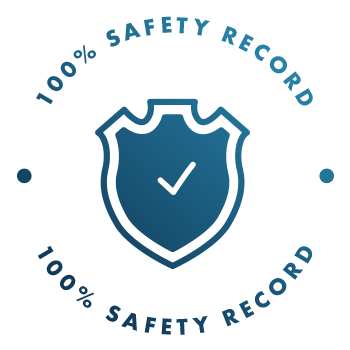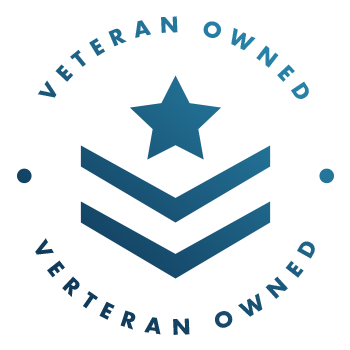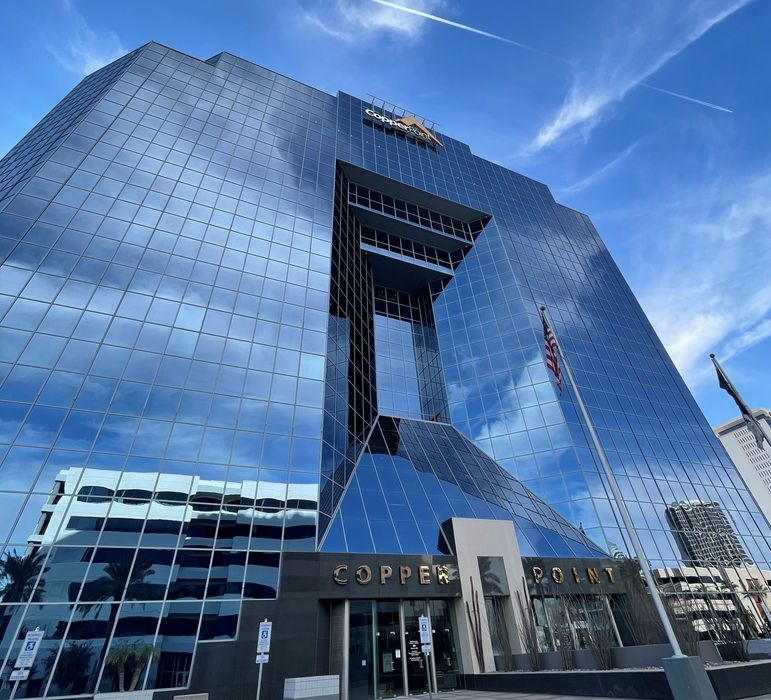 Commercial Cleaning and Maintenance Company
Clean D Windows offers top notch commercial cleaning services in Phoenix, Scottsdale, Tempe, Mesa, Tucson, and surrounding areas. As a professional cleaning company, our staff is fully trained and proficient in exterior facility cleaning needs for professionally managed buildings and facilities. Since we are high rise specialists, we are called upon to assist with other hard-to-reach tasks as well. Below are some details regarding our general commercial cleaning and building maintenance services. Clean D Window Cleaning comes highly recommended for providing the highest quality exterior cleaning services.
Window Cleaning - Using the most current cleaning applications to produce an efficient, cost-effective, and safe means to clean windows and glass surfaces. Window cleaning is exterior building maintenance that is required to protect your owners capital investment. Pollution, dirt and other impurities will damage your windows over time, especially in this hot Arizona sun. Weather-stripping and rubber seals become dry and fail as they expand and contract. Regular window cleaning will insure the weatherstripping lasts longer and your windows don't become stained. High Rise Window Cleaning | Mid Rise Window Cleaning | Low Rise Window Cleaning | Exterior Building Cleaning Services

Pressure Washing - Use of pressurized water to clean hard surfaces; remove unwanted grime, graffiti or staining can be accomplished using hot or cold water. Nozzle or tip selection to produce a deep cleaning that will not damage the surface is very important. Here at Clean D Windows, we us mobile and trailer mounted power washers to produce hot or cold water cleaning depending on the job and location. Pressure washers us hand held wands and telescopic poles for higher cleaning. Spot treatments with industrial de-greasers are also great for deeper cleaning and stain removal. Pressure Washing Concrete | Building Exterior Power Wash | Power Washing Windows & Solar Panels | Hard Surface Cleaners
High Rise Building Cleaners - We are an access specialist company that can assist in a variety of exterior building services. Have you ever thought "Correcting the issue would be easy if I could just reach this part of the building?" Our staff is well trained in the proper use of swing stages, building maintenance units (BMU's), boom trucks and bosun chair to reach elevation. Other tools include high rise cleaning machines that use purified water or long poles to clean windows that are hard to reach from the ground. Choose a company that is properly trained and insured is essential when performing these tasks. High Rise Window Cleaning in Phoenix | High Rise Building Cleaning | High Dusting and High Access Work | Swing Stages | Bosun Chairs | High Rise Safety and Cleaning Staff
Construction Cleaning Service - Post construction cleaning is the detailed task of removing debris from new construction or remodel renovations. Our professional cleaners are trained in proper techniques in removing construction material from window, mullions and frames components of these type of projects. We can identify manufacturing debris issues if present, and execute a cleaning process that will have top notch results saving time and money. These windows will shine and be ready to turn over to ownership. Post Construction Cleaning in Phoenix | Construction Cleaning of Windows and Frames | Reliable Cleaning Contractor | On-Time Cleaning in Arizona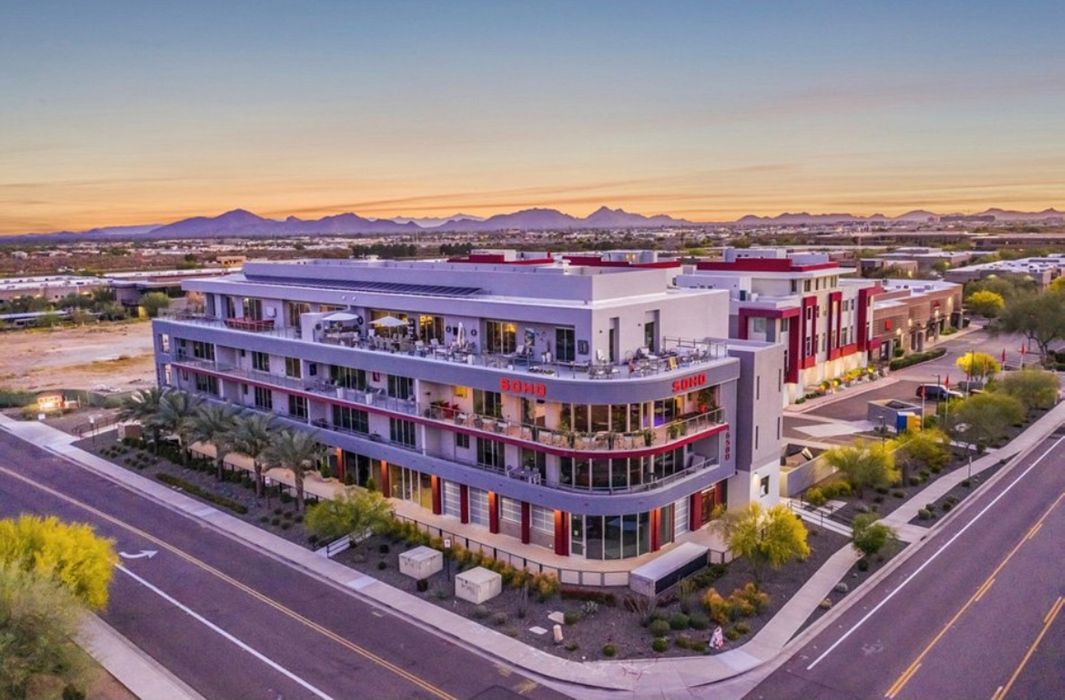 Specialty Cleaning Service & High Rise Building Maintenance
In addition to exterior building and facility cleaning procedures, we also can help with window leaks and glass restoration, suspension system inspection, and testing
Window Leak and Repair - Causing significant problem and can cause damage to the internal building finishes. Once a leak intrusion is discovered, using the correct professional-grade sealant will ensure a repair that will last. We use Dow products for window and frame systems with characteristics to produce a tightly sealed joint. Perform Leak Testing | Repair Water Intrusion | Window Seal Repair | Leak Detection

Suspension System - Requirements for anchors, davits and fall protection were updated by OSHA in 2017. Be sure to stay in compliance with federal standards by having a competent person do a site evaluation. Annual and 10-year inspections are also required to maintain safe access equipment for your building contractors. High Rise Building Safety | How to test Anchors & Davits | High Rise Window Washing Equipment
Solar Panel Cleaning - Solar panels are great investments to properties wanting to lower their cost of power. To keep your power system efficient, routine solar panel cleaning and maintenance is required. Give us a call today for an service evaluation and cleaning cost. Solar Panel Maintenance | Solar Panel Washing | Solar Farms | Solar Panels on Commercial Properties
Glass Corrosion Restoration - Arizona water and heat are harsh on windows and will advance the rate of damage to glass surfaces. It is much cheaper to treat the corrosion than it is to replace a window. Corrosion can be calcium stains from sprinklers and oxidation on the glass from rain water hitting metals like aluminum louvers and can transfer metals to the window. Run-off from a painted or concrete surface is another example.
Window Scratch & Etching Repair - Clean D Windows can restore your glass surfaces that have scratches, acid etching and graffiti, advanced corrosion, distortion or any other window surface issues. Why pay for a new window when our professional services include window repair! Restore the window to brand new and save a ton of money on window replacement. Glass Repair | Window Scratch Removal | Remove Graffiti Stains from Windows | Repair Windows with Welders Lag | Commercial Glass Repair
Having the right window cleaning tools paired with an experienced window washer on your side is a feather in your cap. Experience working with a professional company with capabilities that far exceed other companies.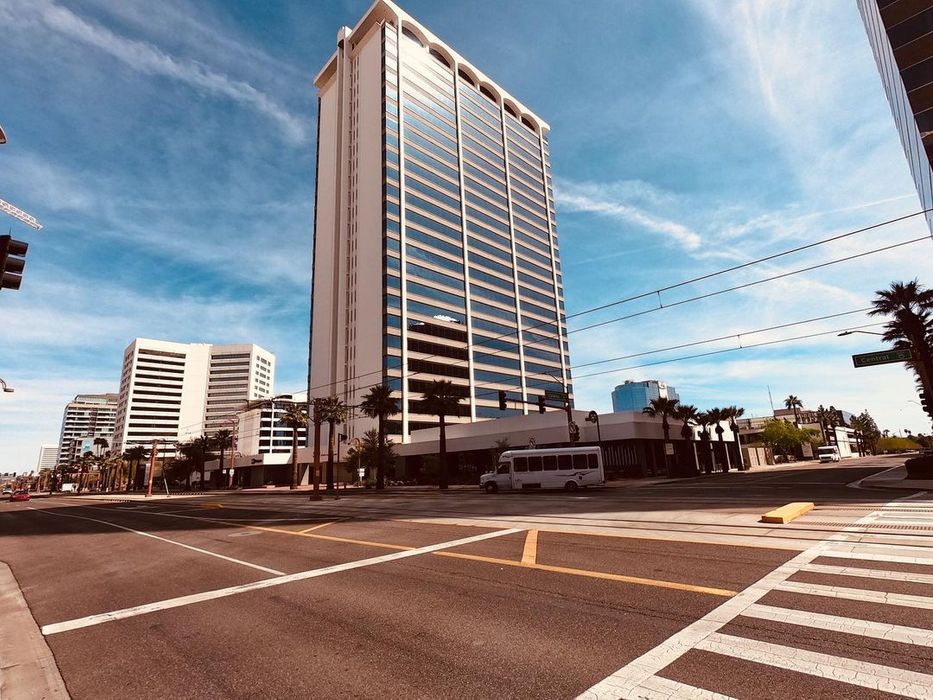 Work with the Best Window Cleaning and REstoration Company
Excellent safety record and NO OSHA violations
Full Access To Account Information - Client Portal Hub provides you all the access you need to make requests, see quotes, and pay invoices. Pay with a credit card? You can manage your payment details here as well.
Veteran Owned Commercial Cleaning Contractor - Local window cleaning contractor that knows your local economy and facilities management professionals. There is a pretty good chance we do business with your company, relative, friend, or business partner if you are in Arizona's building and facilities industry.
Proud Members of local and national trade organizations including BOMA (Building Owners and Managers Association) and AACM (Arizona Association of Community Managers)
Cleaning Service notifications sent to email and/or text every service. Keep you and your team in the loop with our customer notification features.
Commercial Window Washing Insurance Coverage - Holding the highest coverage in our industry and local market If we don't carry it, we will get it!
There are many types of windows out there, be sure to select an experienced window cleaning company to help. The learning curve can be costly, put your cleaning tasks in the right hands and save yourself the headaches.
Top Rated Window Cleaning Service and High Rise Cleaning Company
Why is Clean D Window Cleaning Arizona's top rated professional? Because we are experts in glass. We clean, repair scratches, treat corrosion, and remove post construction debris from windows. You will not find a company to compare us to!
Professional Cleaners in Arizona
Experts in cleaning services within budget - no hidden costs
Providing superior quality cleaning services to Phoenix, Tempe, Scottsdale, and surrounding areas. Bringing a top-notch service to all commercial, Home Owners Associations (HOA), construction sites, and more!
What is important to you when making a selection to work with a cleaning company? Cost is probably the factor that most customers are wanting to find out first. We are efficient at what we do and since time is money, we want to find the most proficient way to perform the task. Here's how we do it. We have a large arsenal of window cleaning and hard surface cleaning tools to choose from. Once a selected plan of service is established, we need to determine what tools are required and determine if there are any costs associated with rentals, set up and tear down of equipment, and direct labor needed to complete the service. Our capabilities are hard to match. It is our goal to provide the highest level of service at the most cost-effective means to the customer.
While the process of cleaning windows can be fairly similar between companies, the way professional cleaning companies operate can vary tremendously. Here at Clean D Window Cleaning, we emphasize each process of our customer's experience. Here are a few items we think make us different.
Quotes and Requests have a turnaround time frame of 2-3 business days. Once a request is received, you will get an email notification confirming your request and a date/time that we expect to visit the property. You will also get a comprehensive plan of service prior to our visit.
Insurance and Training is a large part of what makes us different from other companies available. Clean D Window Cleaning carry's the highest coverage on all lines and spends the most time training and certifying all of our staff. This includes industry-standard training obtained by OSHA CFR 29, Ansi I-14 (window cleaning standards), IWCA (International Window Cleaning Association) training manuals, Aerial Lift certifications, and ongoing training refresher training. This is why Clean D Window Cleaning has never had a safety-related incident or been cited by OSHA in the 15+ years of operation
Once we have completed the our professional cleaning service, a completion email or text message will be sent so you know we have finished and then you can provide feedback if needed. Communication is KEY!
Employee compensation is BAR NONE, the highest in our local market. We care about our staff and hold them to high quality standards. Customer service is important to us, and you will clearly see a difference in attitude and work practices while we are onsite. While our cleaners are efficient, they are also all about the details.
Clean D Window Cleaning and Power Washing is all about transparency!
We let you know we will be onsite prior to our arrival every time
Access to all your account information with ease - Client Portal Hub
Completion notification with feedback after every service
Highly trained cleaning staff with certifications available upon request
A variety of ways to connect with us!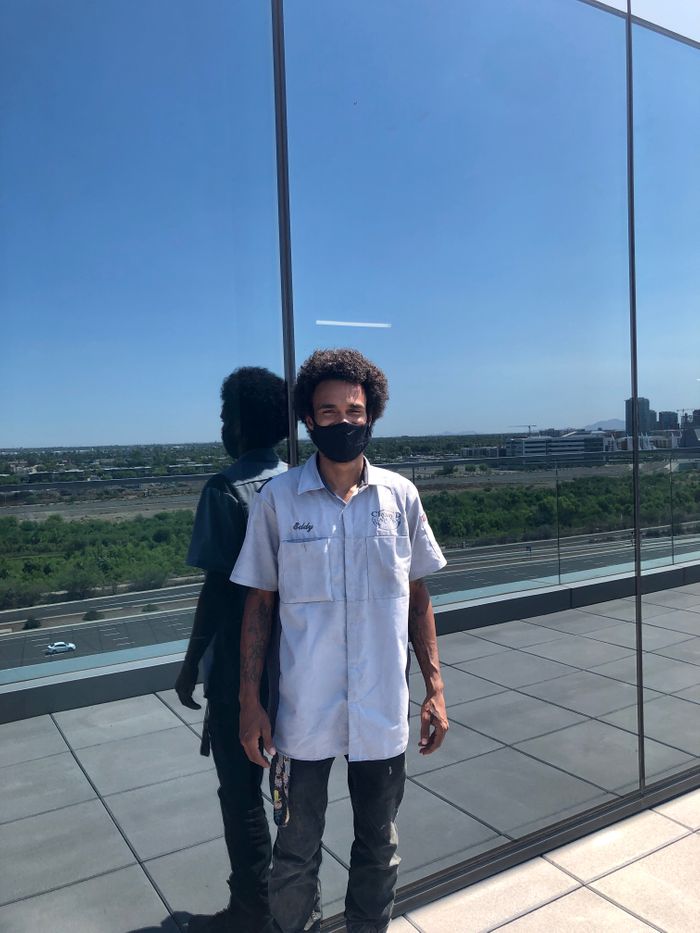 Covid Safety during service
Following all CDC guidelines including masks and cleaning tools
Sanitize tools daily using disinfectant wipes
Wearing a mask when entering facilities or around occupants
Social Distancing: Maintaining 6' or more distance from occupants, (including driving separately to all job sites)
Temperature check daily prior to starting the work day
Instructed all employees to notify us immediately if they have encountered someone with COVID or symptoms.
Any employee who may have been in contact with someone who has symptoms has been instructed to stay home.
Sanitize tools at the beginning and at the end of each workday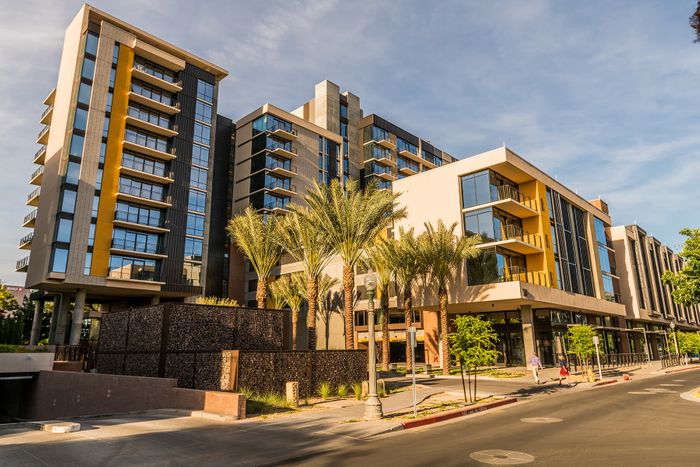 Quality Cleaning & Professional Services
Here at Clean D Window Cleaning we train our crew to clean your property in the safest way possible. Don't make the mistake of hiring a cleaning company that does not have the experience needed to provide a safe and effective cleaning that will not damage the service area. Being careful to follow all federal, state and local building safety code requirements. There are other service providers in the Phoenix Area, but our experience combined with proper training and cleaning techniques makes Clean D Window Cleaning the right choice for your cleaning project. Our customer service and dedication to our customers are not easily matched.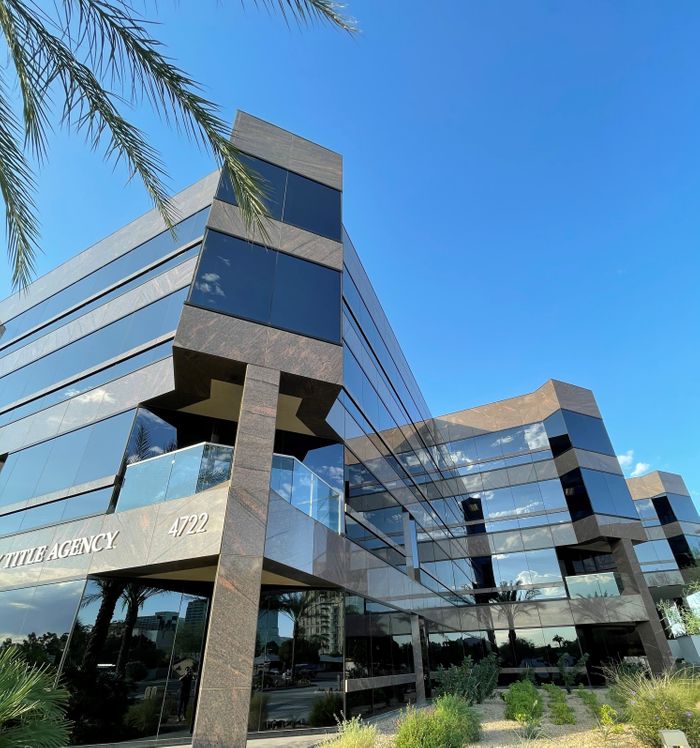 Why choose Clean D Window Cleaning company in Arizona
Clean D Window Cleaning has provided exceptional building and facility services to the Phoenix real estate market for 15+ years. Find out why we are the best local cleaning contractor!
We have assisted building owners, facility, and asset managers as well as general contractors with comprehensive reliable service whether you are looking for a one-time service, ongoing maintenance, or consultation with regards to service plans and OSHA Regulations.
Our cleaning service brings the highest level of customer service, quality, and consultation.
Find out why we are the best window cleaning and power washing service provider in the Phoenix and Tucson markets!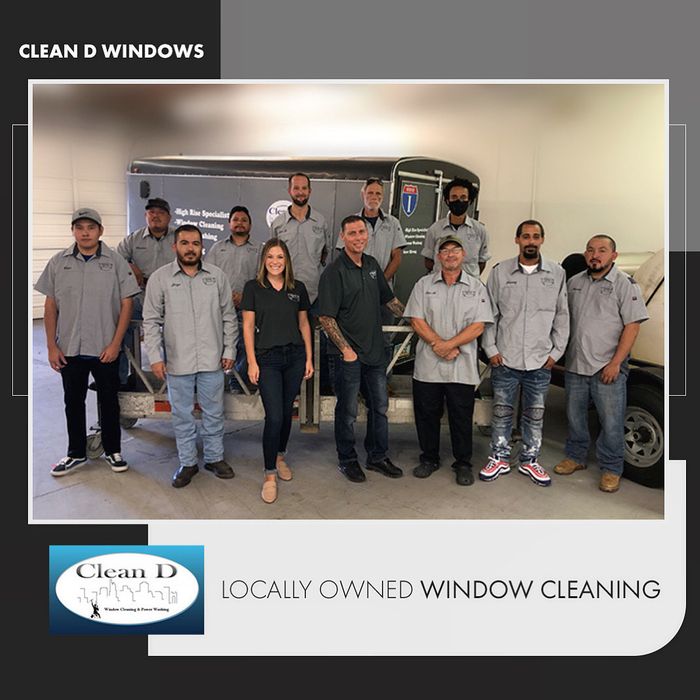 What Makes A Professional?
Here at, Clean D Window Cleaning we have trained our cleaning crew and staff to handle any work situation in a professional matter. Recently, we gathered our team and asked them what makes a professional? This is what they said:
Being Reliable
Showing up on Time
Doing the Right Thing
Having Good Manners
Having Ethics & Morals
Being Honest & True
Leading by Example
Having accountability for your actions
Having integrity in your words & actions
Core values create the culture within the organization. It is our commitment to provide a safe and professional place for our employees as well as respect, trust, and value to our customers. It is our goal to set the bar for others to follow in terms of reliability, customer service, and safety in the valley.